Crystal Palace v Aston Villa: Bank on at least one clean sheet
It's a close one to call but lots of stats suggest a low-scoring game with at least one keeper being able to boast a clean sheet, says Jamie Pacheco.
Zaha chat, Benteke in the mood
The last week produced two quite contrasting results for the Eagles.
There was a fine all-round performance from Eberechi Eze in beating hapless Sheffield United 2-0 but they came crashing back down to earth with a 3-1 loss at Southampton.
But they're likely to finish the season either 13th or 14th and for a side who don't really have many big stars and rarely spend that much money, that's a pretty decent return.
We're probably about to have another Wilfried Zaha transfer saga going on for the whole of the summer yet again so we'll have to wait and see if he finally gets the big move he's been craving for the past few seasons.
The one who's been in decent form recently though is Christian Benteke. So often a peripheral figure, he's now scored in his last two matches to make it nine goals for the season, all of them in the Premier League.
Progress made at Villa
Villa can be even happier with their work for the season than Palace. After all, it was them and not the Eagles who only just escaped relegation last term and this season they're currently 11th, eight points better off than Roy Hodgson's men.
There were whispers at a time about a European place but that's certainly not going to be possible now.
However, an improved effort next year and that might not be wishful thinking after all.
Tyrone Mings picked up a knock late in the game on Thursday but may feature, while Jack Grealish could play from the start here or at worst, get a few more minutes off the bench than last time. Ollie Watkins is available after suspension.
A classic case of all prices being a little bit too right for our liking.
Villa will be better for having Watkins and Grealish back on board and have played the slightly better football this season, hence the higher league position. They've also won eight away games this season, a super effort. But Palace have a good home record against them, losing just once at home in their last 12 so on that basis the 2.38 on Villa looks a bit short.
With Palace scoring just two goals across their last six home games, that doesn't bode well for a home win, either. This despite the fact that Roy Hodgson loves being up against this lot. Opta tell us Hodgson has managed teams to six home wins out of eight against Villa, the most of any team he's faced. But that lack of goals puts us off Palace at 3.15.
The draw at 3.65 makes some appeal as the biggest price and a logical selection between two pretty evenly-matched teams but there have been very few of them when these play: just one in the last nine. Best swerve this market entirely.
For my money, the best bet in this match lies on the 'both teams to score' market where 'no' is an attractive 2.2. There are lLots of stats to back that up.
The 'no' option would have been a winner in 58.8% of Villa's away games and the same 58.8% of Palace's home games this season.
But now to the real kicker: It would also have paid out in eight of the last nine games between these two, a real tell-tale sign that matches between these two are hardly show-stoppers.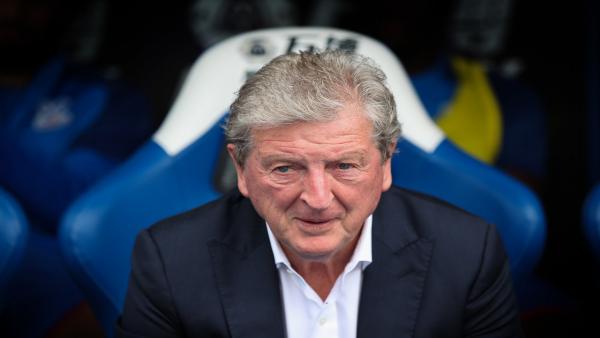 We've gone through Palace's low scoring rate at home already and it wouldn't be the biggest surprise in the world if this actually ended 0-0, just like Villa's last match against Everton.
There's a somewhat curious case of Palace being poor at getting corners at home and Villa being strong.
Palace managed to get more corner kicks in just 35.3% of their games at Selhurst Park this season and won this battle just once in their last five at home. Villa have been awarded more corners in 53% of their away games this campaign.
But then again, it's 7/5 Palace, 8/11 Villa and 13/2 the draw on this market so the Sportsbook isn't giving much away.