ATP Western & Southern Open Day Seven Tips: Dominant head-to-head in Djokovic's favour
Yesterday's semi-finals saw the Western & Southern Open get back underway, and after another winner this week, Dan Weston is back to discuss the men's singles final...
Raonic continues our unbeaten run as Djokovic struggles
We preserved our unbeaten record this week with an excellent underdog victory courtesy of Milos Raonic, who got the better of Stefanos Tsitsipas in straight sets. The Canadian was forced to save a break point in the first set at *5-6 30-40 but reeled off the next three points before fighting back from an early mini-break in the tiebreak. The second set was far less drama, with Raonic only losing one point on serve after breaking Tsitsipas early in the set.
Raonic will need to maintain his superb serving performances this week - he's served over 1.5 aces per game and won in excess of 72% of his service points - if he is to get the better of Novak Djokovic in Sunday evening's final. The world number one had a memorable - and surprising - battle with Roberto Bautista-Agut, and after blowing the chance to serve out at 5-3 in the final set, Djokovic was broken twice and then needed to break back at 5-6 down to prevent Bautista-Agut from progressing. A tiebreak bagel in favour of Djokovic was how the third set finished.
Accumulated fatigue a concern in advance of the US Open
A three-hour match probably wasn't what was on Djokovic's agenda yesterday, and this is a particularly prudent consideration prior to the US Open. Let's not forget that top level players rarely play the week before a Grand Slam, and for good reason - they are trying to avoid accumulated fatigue. These extra miles in Djokovic's legs in advance of potentially seven best of five set matches is far from ideal for the Serb.
Given Raonic's serving displays this week, it's unlikely that Djokovic will manage to obtain a routine victory in tonight's final. He's priced at 1.41 currently on the Exchange, which looks a few ticks too big to me, but certainly nothing noteworthy or actionable. Perhaps there's a slight reaction to the nature of his semi-final with Bautista-Agut, and considering that this is the first tournament back after almost a six-month layoff, that seems fair enough.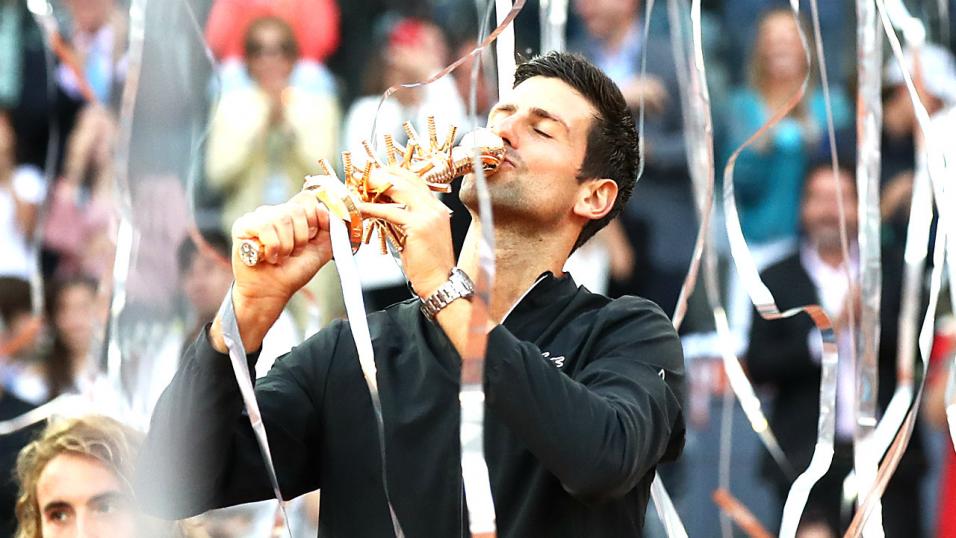 Raonic will need first head-to-head victory to win the title
However, Djokovic takes a 10-0 head-to-head lead into this match, so Raonic may have to deal with some potential mental hurdles in order to get over the line in this. However, only two of these were in the last three years, with Djokovic gaining a straight-set win in the Australian Open - priced around the 1.15 mark, while in this tournament two years ago, he edged a tight three-setter with prices more in line with today's.
In their previous meetings, Djokovic has managed to obtain joy on the usually impressive Raonic serve, with his elite-level return game helping him to break almost 26% of the time. Djokovic is winning almost 40% of return points in their previous clashes, which is going to cause problems for Raonic, particularly considering that Raonic has made little impression on the Djokovic serve, breaking in just 7% of return games.
Despite the nature of Djokovic's win last night, the difficulties Raonic has had against him previously would imply that it would still be a surprise if Djokovic failed to lift the winner's trophy tonight. We are going to need a peak serving display from Raonic if there is to be an upset, but as I broadly agree with market lines, there's no recommendation today.