ATP Munich Tips: Veteran Kohlschreiber's time may be up at the BMW Open
The ATP Tour moves on to Estoril and Munich in week 17, with two ATP 250 tournaments on the clay for Sean Calvert to find some value in on Monday...
It was a favourite backers' dream in Barcelona last week on the Tour, with only seven underdog winners from the first 44 matches, and I had some shocking luck, with all of my underdog wagers trading significantly shorter than their starting prices, but most failed to get over the line.
This week we're in Portugal for the Estoril Open and in Germany for the BMW Open Munich and once again the weather is likely to play a part - in Munich at least.
It tends to be pretty rainy in Munich at this time of the year and once again the forecast says to expect showers or rain from Monday to Wednesday, with two decent days on Thursday and Friday and then more rain.
There's no roof at the MTTC Iphitos, so we may have a similar situation there to the one we had in Barcelona when there was a real backlog of matches and some players having to play two matches in one day.
There's 500m of altitude in Munich and they use Dunlop balls that fly a bit, but the damp courts usually negate that speed and service holds are very average for a clay event.
The forecast looks better in Estoril, but cloudy rather than sunny, so I imagine it'll play to its usual average of around 74% service holds there.
Historically, both of this week's tournaments have been very mediocre as far as underdog winners are concerned, with an average of 29% underdog winners in the six years that the Estoril Open has been on the tour and also in the last eight years in Munich.
Starting with Estoril, then, as play is more likely to be unaffected by the weather there on Monday than in Munich, and they have four matches on the card on day one, but, none look particularly attractive betting propositions.
Paire may overturn last week's defeat to Kwon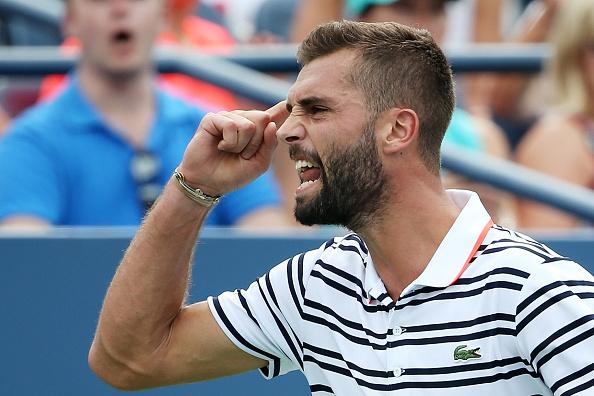 Soonwoo Kwon beat Benoit Paire in Barcelona last week and it's a very quick rematch between those two first up on Estadio Millenium.
Paire hit nine double faults in 10 service games in that Barcelona match and only managed to get 46% of his first serves in, so he had a dismal day from the service line and that allowed Kwon to get the win as a 2.25 underdog.
This time, Kwon is a 1.62 favourite and that seems a tad short, so if you fancy Benoit to turn up, put the effort in and serve better than he did last week it could be argued that he's a hint of value, but I don't fancy starting my week by putting my faith in Paire.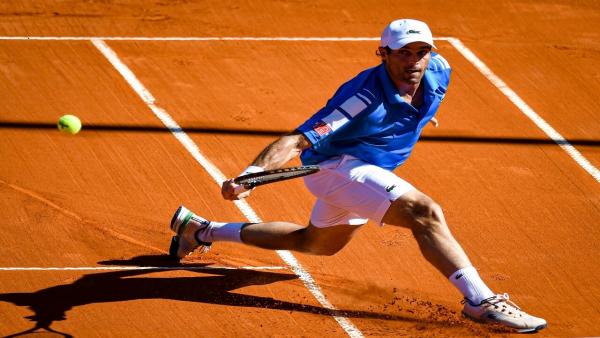 Nuno Borges has been playing well at Challenger level lately, winning the title in Barletta a couple of weeks ago and he faces veteran Spaniard Pablo Andujar in the second match on Estadio Millenium.
I just wonder if Andujar's legs have finally gone now at the age of 36 and after a lot of injuries in his career.
It's a first career meeting and I can't help feeling that Borges is a little bit short at very slight underdog and I just wonder if Andujar's legs have finally gone now at the age of 36 and after a lot of injuries in his career.
If I were forced to have a bet here I'd take Andujar at these prices, but the market doesn't seem as confident as it should when pricing a seasoned campaigner like Andujar against someone like Borges, who has barely played at this level in his career.
Another trappy one is Dusan Lajovic against former Estoril finalist Frances Tiafoe and it would take a brave punter to confidently back either player in this one.
At the prices, I'm leaning towards Tiafoe, whose rapid and powerful forehand has caused Lajovic a lot of problems in the past, although all four of their career meetings have come on hard courts (Tiafoe leads 2-1).
I think the best bet here could be to back three sets, with Lajovic seemingly only capable of one very good set followed by a poor one these days and Tiafoe always a candidate for the same with his hit and miss forehand either firing or not.
Finally, I'd expect Federico Coria to get the better of Bernabe Zapata Miralles, but it could well be a lengthy and tough battle, as most of Coria's matches tend to be.
Stats point to Altmaier over fading Kohlschreiber
Moving on to Munich and the one bet I'll take today for small stakes is to back Daniel Altmaier to beat Philipp Kohlschreiber at a price of around 1.80.
Altmaier has much the better stats as far as recent (last 10) main level clay matches are concerned and with Kohlschreiber in what's probably his last season at the age of 38 Kohli's numbers are only likely to get worse.
Altmaier weighs in with a hold/break total of 106 (Kohlschrieber 90) and a combined service points won/return points won total of 102 (Kohlschreiber 95) so the younger German has the clear edge on those numbers and should really be winning this one.
Kohli has a fine record in Munich, but he's past his best now by some way, and this seems a good opportunity for Altmaier to get going in Munich this week.
I mentioned last week that Jiri Lehecka was playing well on clay and that Andrey Rublev wasn't a certainty to beat him at short odds and Lehecka came pretty close to beating the eventual Belgrade champion in straight sets.
He's now qualified for Munich in a fast turnaround from Belgrade and I wonder if Lehecka can upset Holger Rune on Monday?
Lehecka went from playing Rublev in Belgrade on Thursday to playing qualies in Munich on Saturday (at which point his first Munich match lasted two-and-a-half hours) so fatigue is an obvious concern for the Czech player, who's played 14 sets in a week now.
That said, Rune didn't seem fit in his defeat to Taro Daniel in Belgrade, with an MTO for a neck problem during that match, so perhaps the Dane isn't fit either.
I'd expect Alex Molcan to beat Norbert Gombos on clay, but none of Maxime Cressy, Dan Evans, Emil Ruusuvuori or Yoshihito Nishioka would consider clay to be their best surface.
Cressy, in particular, looks totally lost on the red dirt and should be picked off by Evans, but Nishioka might surprise Emil Ruusuvuori.
Qualifier Nishioka could test Ruusuvuori
Ruusuvuori hasn't shown the patience required for clay so far in his career and the shape of the ball that Nishioka has gives him a bit more control than the flatter hits of Ruusuvuori on this surface.
Oddly, for a player who is very return oriented, Nishioka hasn't broken serve much on clay (just 15% of the time in his last 10 main level clay matches, 5-5 won/lost) and given as well that Ruusuvuori tends to have dips in his level I'm tempted to side with a three-setter here, too.
the shape of the ball that Nishioka has gives him a bit more control than the flatter hits of Ruusuvuori on this surface
Nishioka has had two decent wins in quailies here, with the last taking over two-and-a-half hours, so he should be attuned to these Munich conditions and I'd expect him to at least test out Ruusuvuori here.
So, a couple of leans but just one small bet today, half a point on Altmaier.