West Ham v Manchester United: Hammers to strike the first blow
In a game where the perennial first scorers play the comeback kings, the smart money has to be on West Ham opening the scoring, says Jamie Pacheco...
West Ham v Manchester United
Saturday December 5, 17:30
Moyes proving me wrong
When David Moyes was (re) appointed West Ham manager at the start of last season he said something along the lines of 'I come to football clubs and win lots of games. That's what I do.'.
I didn't like that statement at all, mostly because I strongly disagreed with it. He was poor at Manchester United, hopeless at Real Sociedad and had got a Sunderland team that wasn't great, but wasn't awful either, relegated.
The club that I didn't mention of course was Everton, where his record was excellent, winning 42% of the 500+ games he managed them in. Since the start of last season, he's won 38% of the games he's managed the Hammers in and the conclusion must be that West Ham are just the right sort of club for him.
They have a good fanbase, some decent players but no superstars and are looking to finish somewhere between mid-table and Top Six. That's where he seems to be in his element.
They secured another good win on Monday, beating a Villa side who had been pretty good on the road up to that point.
Michail Antonio played the first half on Monday after returning from injury and it will be interesting to see whether Moyes pairs him alongside Sebastian Haller or if it's a case of one or the other.
Man Utd midfield not up to scratch
It's hard to know what to make of this side.
You look at the players they have, especially in forward areas, and you just have to wonder why they're not a better team. The likes of Edinson Cavani, Bruno Fernandes and Marcus Rashford are some of the best attacking players around. But they had to bust a gut to beat Southampton at the weekend and were outplayed by PSG at home on Wednesday, albeit being on the wrong end of a dubious call that led to Fred being sent off early in the second half.
I think the big problem is that their midfield is considerably below the standard of other teams and well below the standard we've become accustomed to for United over the years.
How does a midfield three of McTominay, Fred and say Juan Mata/Paul Pogba compare to one from a couple of decades ago that had Scholes, Keane, Beckham, Giggs...? Not particularly well. For my money they need to sell Pogba while he's still worth something and bring in a couple of new faces with the money.
I can also understand Dean Henderson's frustrations. He really deserves a run in the side with David de Gea still leaking goals. If he's not going to get it, let him leave on loan again so he has a fair crack at getting into the England side.
West Ham are 3.7 and there are reasons why that looks like a good price. They've won their last two at home to United, with the Red Devils winning just three of the last 11 these two have played against each other. For good measure, the Hammers have won their last three in a row in the league.
The problem with all that is United's away record. I was pretty shocked to read the Opta stat that United have won each of their last eight away fixtures, a new club record.
It's 2.16 the away win and 3.7. If you could make a case for all three then you'd better keep your money in your pocket as regards this market.
Just two of West Ham's six home games have gone over 2.5 goals so why is overs a strong favourite at 1.8?
The answer is that all five of United's away games had ta least three goals and they all broke that barrier pretty comfortably. Here are their results: 2-3, 1-4, 1-3 and 2-3. So they love a high-scoring win on the road, do Fernandes and co.
It's 2.96 if you think the visitors will keep on their trend of away games going over 3.5 goals.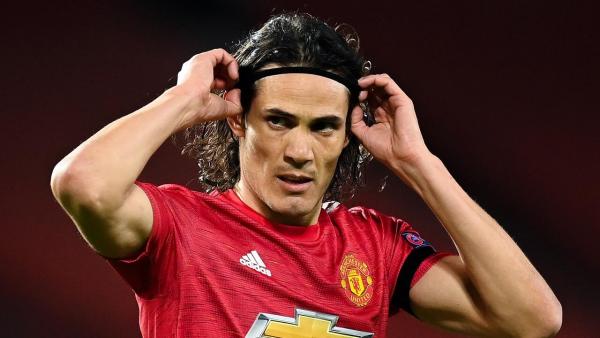 All four of those United wins away from Old Trafford were from behind. Unsurprisingly, no-one can match them for 12 points taken away from home after going a goal down.
And if United always go a goal down, then the Hammers always go a goal up. Opta tell us that they've scored first in each of their last five matches.
I really wouldn't be surprised if we saw more of the same here: a Hammers goal followed by a comeback from the Manchester outfit. But I'll stick to the first part of that and just go with West Ham to get the first goal, a 13/10 chance.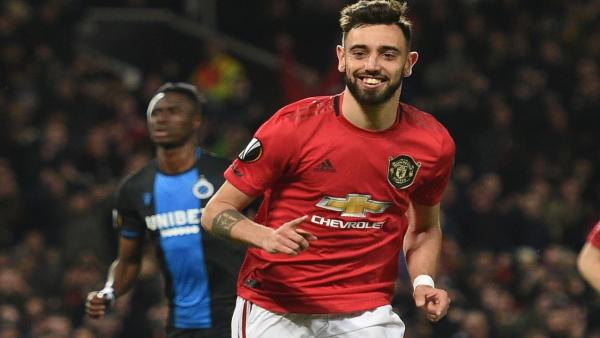 How about a same-game multi-bet? I've already explained the reasoning for over 2.5 goals so it's not worth going over it again. It's ¾ on the Sportsbook.
This is a match that could be low on cards. Two of United's four games had less than 30 points and for West Ham home games, it's three from five that had fewer than three cards. Most important of all though, is the ref. In eight games this season that Andre Mariner has refereed, six had fewer than three cards, which is an 11/10 chance. The double comes to 3.75.