Tottenham Hotspur v Manchester United: Has Ole's tipping point been reached?
Manchester United visit Spurs as they attempt to put last Sunday's horror show at home to Liverpool behind them, but Steve Rawlings fancies they're in for another rough ride...
Spurs look set to build on Burnley beating
Tottenham couldn't have begun the 2020/21 Premier League any better.
Spurs chairman, Daniel Levy, refused to engage with Manchester City when they expressed an interest in signing their talisman, Harry Kane, so he remained at the club, despite trading at long odds-on to join City in the summer, and they kicked off the campaign with a 1-0 victory against the defending champions.
Victory against City was followed by another pair of 1-0 wins - away at new manager, Nuno Esperito Santos' old club Wolves and at home to newly-promoted Watford - and their price to win the Premier League dipped to a low of just 25.0. Hopes were high of a strong campaign on the back of a run of declining league finishes.
Since finishing runners-up to Chelsea in the 2016/17 Premier League season, Spurs finished third, fourth, sixth and seventh in the next four seasons so Nuno's task of arresting the slide had started nicely but it all went a bit pear-shaped after the first three games.
Heavy defeats to London rivals, Crystal Palace (0-3), Chelsea (0-3) and Arsenal (1-3) followed and after the strong start, Nuno's new men were struggling to get a foothold.
As highlighted in Jake Osgathorpe's piece on Wednesday, Spurs were fairly toothless away at West Ham last weekend, but they'd won their previous two Premier League games, at home to Villa and away to Newcastle, and few would argue that the Hammers are a very strong side this season. West Ham became the first team to beat Manchester City in the EFL Cup in five years on Wednesday night and they sit fourth in the Premier League.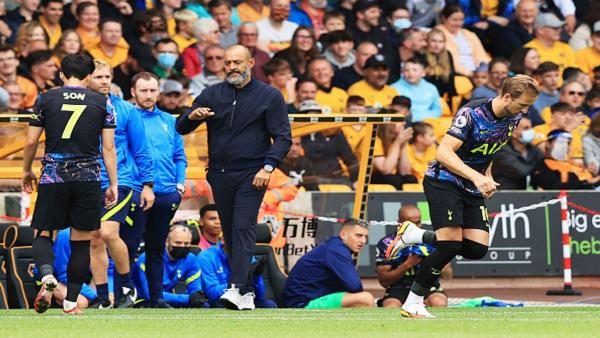 Minutes before the Hammers knocked out City on penalties, Spurs secured a 1-0 victory away at Burnley to progress, in a game the stats suggest they dominated, and they're nicely placed to build on that success given everyone's fit and firing and Nuno has no injury concerns.
Does Ronaldo need to be sacrificed?
If Spurs fans were starting to get a bit giddy after their impressive start, United supporters were positively delirious after they'd beaten Newcastle 4-1 at Old Trafford back in September.
The Red Devils were matched at just 6.8 to win the Premier League after the returning Ronaldo had bagged a brace against the Magpies but it's been largely downhill ever since.
A last-minute winner away at West Ham followed and last gasp Champions League victories against Villareal and Atalanta have papered over the cracks, but Liverpool exposed all United's frailties with ease on Sunday, taking their foot off the gas when five up after 49 minutes!
Since being beaten at home to a largely out-of-form Aston Villa (0-1) in the Premier League at the end of September, United have failed to beat a sorry Everton side at home (1-1) and they've been comprehensively beaten by Leicester away (2-4). Another side that appeared to be struggling at the time.
Ole Gunnar Solskjaer has been backed all the way down to 1.18 in the Next Manager To Leave market and his departure feels inevitable now.
Dimitar Berbatov has written about the situation at Old Trafford since the Liverpool pasting and he believes that "the majority of the players at United still believe in Ole" and he will know far better than me, but I'm not convinced. The stats certainly suggest they're not giving their all.
Manchester United's duel win percentage so far this season is just 47.5%, the lowest in the Premier League. They've attempted fewer tackles (104) than any other Premier League side and they've made the third fewest interceptions (68). That doesn't read like a group of players busting a gut to save the manager's skin.
The re-signing of Cristiano Ronaldo appears to have caused a big problem. There's absolutely no doubt he's a game changer and even at 36 he's deadly in front of goal but it's quite apparent that he isn't going to start harrying defenders.
Unsurprisingly, having watched United several times with Ronaldo playing, the stats tell us that he's made fewer presses than any other forward in the Premier League and if Ole wants to play the five time Ballon d'Or winner again on Saturday evening, he does so with the understanding that the team are defending as a ten and not as an 11.
Ronaldo's refusal to put a shift in jeopardises the structure of the United midfield, causing gaps for their opponents to exploit and incredibly, given the furore that followed the Newcastle win, United's chances on Saturday will be increased if Ronaldo's left out.
Whether Ole's brave enough to do so remains to be seen but United will definitely be without Paul Pogba regardless as he begins his suspension following his sending off on Sunday.
There's a chance that new-signing, Varane, may return from injury to play alongside Harry Maguire in defence and Anthony Martial may also be fit again but unlike the hosts, United aren't up to full strength.
Has Ole's tipping point been reached?
This is a massive match for both managers and a tough game to predict. United have a decent record against Spurs and Tottenham have lost more Premier League games against Manchester United than they have versus any other side in the competition (36) but they're the value in the outright market at odds in excess of 2/1.
United have lost three of their last four Premier League games, they've conceded 10 Premier League goals in October (more than any other club), and I think Ole's tipping point has been reached.
We have to go all the way back to August to find United's last clean sheet and Holly Shand makes a solid case for backing Kane at odds-against to find the net but they're up against a team that's so low in confidence that I'm more than happy to just keep things simple and back the hosts at 3.1.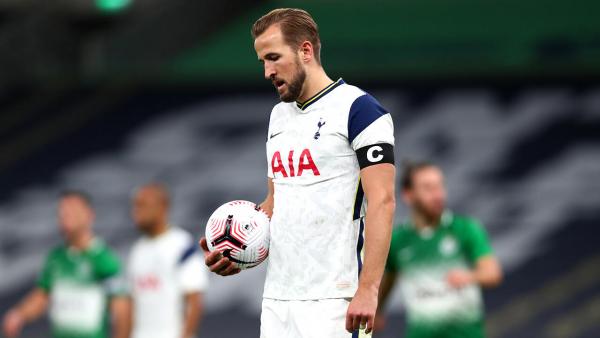 Spurs are value to insert what might just be the final nail in Ole's coffin.