Manchester City v Sporting Lisbon: Lions can score a consolation goal
This should be another straightforward evening for City in terms of the result but the Portuguese champs could be good for a goal, says Jamie Pacheco...
City ruthless in Lisbon
The first leg was a good example of the gulf between two teams who won their domestic leagues the previous season.
You'd think that a good and well-organised Sporting Lisbon side who had done well to get out of a tough Group and were playing some good stuff in their bid to defend the title would have put in a good performance on home soil, against anyone.
Think again. City were ruthless, were 4-0 up at half-time and twisted the knife in the second half, Raheem Sterling adding a fifth.

Pep Guardiola will have been delighted with both the performance and the result. It means he can pick any side he likes to play here given it's virtually impossible for Sporting to turn things around, even if he played the reserves.
It's not a bad position to be in given there will be some tired legs in the team.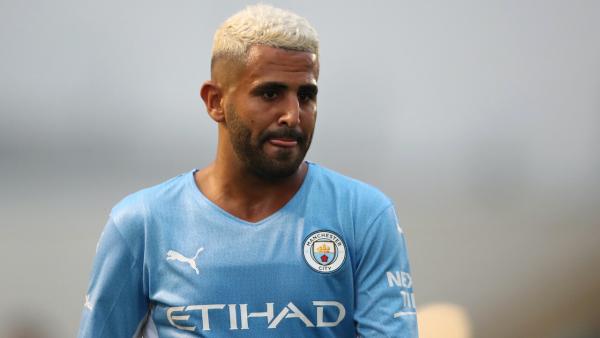 Is this the season they finally, finally win the Champions League? We'll have to wait and see but they'll certainly have to beat better teams than this one if they're to go all the way.
Sporting with little to play for
In a strange way, losing 5-0 at home makes Ruben Amorim's life much easier for him than if they'd lost say 2-1.
His side's chances of progressing against the Champions League favourites were pretty slim to begin with and now they're non-existent. So, it would be no surprise if he decides to play a second-string XI knowing there's not much point in using up valuable energy among his key players.
Since that 5-0 hammering, the Lions won two and drew one in the league, while losing 2-1 at home to Porto in the Cup, so they haven't been at their best since that morale-flattening loss to this lot.
Ismael Slimani, who had an ill-fated spell at Leicester and was at Lyon for the first half of the season, returned to Sporting, the club who sold him to Leicester, in January.
He scored both their goals at the weekend, having already netted in a draw against Maritimo. He looks a good (re)signing.
Lay-to-back of City could be on
City are 1.16 and that's pretty much what you'd expect them to be. They couldn't really be any bigger given what happened in the first leg and they probably couldn't have been any shorter given this is after all, a Champions League last 16 tie.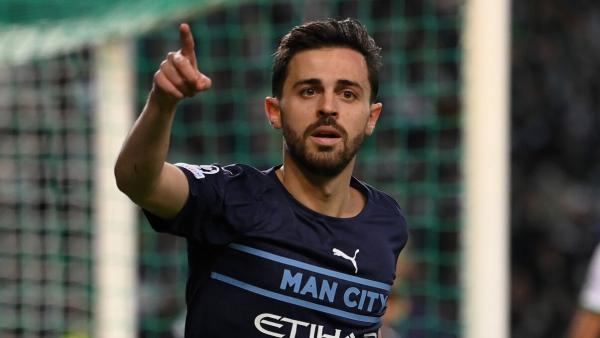 But is there an in-play strategy? Maybe. In the last couple of weeks, against Spurs they were drawing a half-time before going on to lose, they were 0-0 at half-time before eventually scoring against Everton in the second half and they were also level at the break against Peterborough in the Cup.
So with the exception of the weekend (they were 2-1 up at half-time to Manchester United), they've struggled to score early.
A lay of City at short odds with a view to backing them at around

1.6

could be on.
Sporting can score the second time round
There's no shame in looking back at losing bets. Ahead of the first leg, I tipped both teams to score at a shade of odds-against and the truth is, Sporting probably should have scored. They had a couple of decent chances in the first half where a bit of composure was lacking.
A reminder that their failure to score was the first time in 27 matches they hadn't scored and they've scored in each of their five games since.
So I think they can do what they failed to do at home and get one here, remembering that City have conceded in each of their last two at home in the league, against Tottenham (2-3) and Man Utd (4-1).
Both teams to score is a very decent 2.44 but I think we can do better than that.
In the Sportsbook, you can go with 2-1, 3-1 or 4-1 at 3/1 and that looks the way to go.
They may get one but City should win anyway and with Guardiola unlikely to play his best men upfront, I don't think it will be a bloodbath.
In a strange game that's hard to predict, that looks the bet.
Grealish and Slimani in a Bet Builder
It's hard to know wo will start this match but keep an eye on Jack Grealish.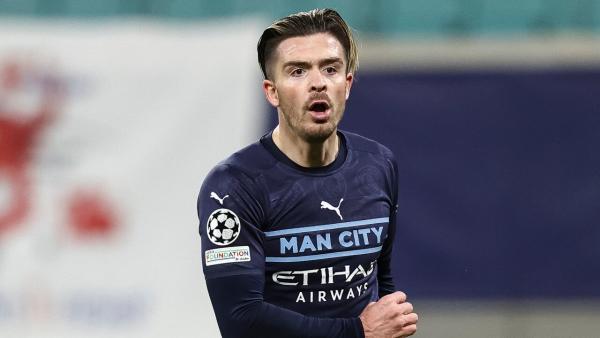 He's had a tough few weeks with the odd niggle, the odd comment about his off-field behaviour and hasn't looked quite at his best while the likes of Raheem Sterling, Phil Foden and Riyad Mahrez have been in fine form.
Guardiola may just play him here to get his confidence back up and 8/5 doesn't look too bad on him getting a goal.
The same goes for our man Slimani. If he gets a game, 9/2 could be pretty big for a player fresh from a brace at the weekend with a bit of class about him.
Grealish and Slimani both scoring comes to a huge 16.97 over in the Bet Builders section.