US Open Men's Singles Day Ten Tips: De Minaur can cover handicap against Thiem
Men's singles quarter-final action takes place on Wednesday at the US Open and Dan Weston this De Minaur can keep close to Thiem...
Tiebreaks a big driver of success on Tuesday
Alexander Zverev and Pablo Carreno-Busta were the men's singles winners on Tuesday night at the US Open, with Zverev bouncing back from a nightmare 1-6 opening set loss to Borna Coric and winning in four sets, while Carreno-Busta needed five to oust Denis Shapovalov. The two match winners went 4-0 on tiebreaks combined in their matches - two apiece - and this again illustrates the fine margins and variance often required to win matches at the highest level. Carreno-Busta actually won eight points fewer in the match than opponent Shapovalov.
However, the record books will show that both players progressed, and Zverev is now into 4.40 for the title, still bigger than both Daniil Medvedev, at 2.84 and Dominic Thiem 3.30 who are heavy favourites for their quarter-finals tonight.
Medvedev accurately priced for Rublev clash
Medvedev gets proceedings underway at 1830 with an all-Russian meeting with countryman Andrey Rublev, and the market price on the higher ranked Russian, Medvedev, looks about right - he's currently trading at 1.29 on the Exchange.
On hard courts in the last 12 months, Medvedev has held serve almost 5% more and broken opposition more by quite a similar figure as well. The gap between the duo based on service and return points won percentages is relatively smaller but still have Medvedev as a solid favourite.
Medvedev also has markedly better return data in the tournament to get to this stage and even at this short price, it is quite difficult to dispute his heavy favourite status. However, this heavy favourite status is something which I find easier to dispute in the night match between Alex De Minaur and Dominic Thiem.
Thiem can be tested by De Minaur
Thiem, at 1.22, is priced even shorter than Medvedev at the time of writing, but I'm less convinced about this.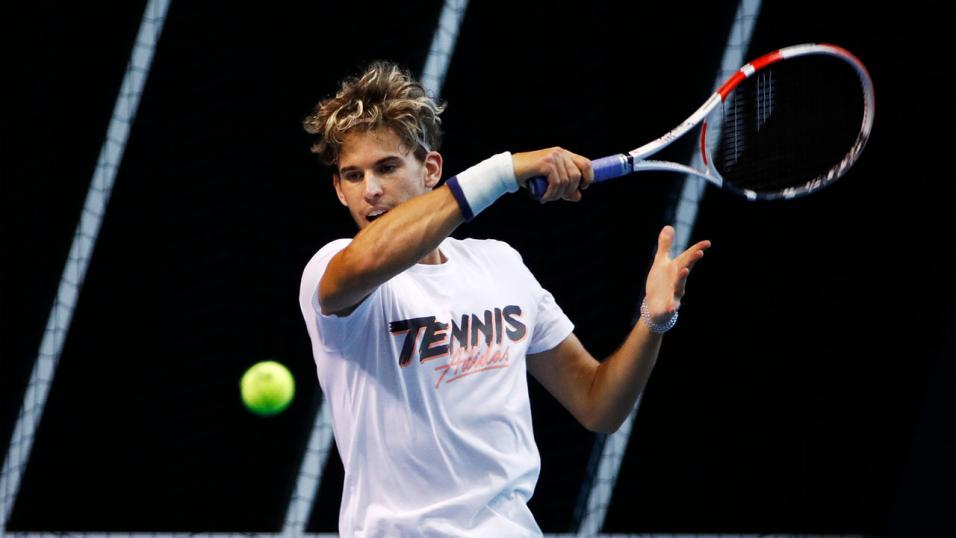 De Minaur has played three more sets than Thiem to get to this stage but will have been grateful to get past Vasek Pospisil in straight sets on Monday night, and in main tour hard court matches in the last 12 months, there isn't much of a difference in their data.
In that 12 month hard court data, De Minaur has won 2% less points on serve but won 1% more on return, and their hold/break numbers are also pretty similar. Thiem has got better data this tournament (a 7% edge on service/return points won percentages) but it's so difficult to make a statistical case for him being this short in the market.
The duo have met twice previously but we have to go back two years to their last encounter, when De Minaur's level was lower than it was now. The head-to-head matches provide zero insight into how this one will develop.
I think De Minaur looks a viable game handicap option. We can get a 6.5 game head start on him as the main market line and the general market price for this is around the 1.80 mark. I'd anticipate the Exchange market settling around this level in advance of the match starting.